Heart of the Matter
Sir Candle Man x LAFCO New York
Sir Candle Man and Jon Bresler met under serendipitous circumstances. An impromptu visit to a Los Angeles store introduced the home fragrance influencer to his first LAFCO experience—sparking an interest in pure, purposeful ingredients that led him to the LAFCO founder. The connoisseurs' easy rapport, penchant for vanilla, and belief that scent-scaping is self-care take shape in Heart of the Matter: a vanilla-based fragrance crafted to evoke gratitude, joy, and hope.
Heart of the Matter
Classic 6.5 oz Candle
Shop now
Within the Heart
guaiacwood | vanilla | cumin
Comforting, familiar vanilla is enhanced with exotic resins and golden spice. Cocoon yourself in the fragrance of warm intentions colored by life's adventures.
Smoky with balsamic facets, versatile guaiacwood lends a harmonious effect.

Rich, creamy, and sweet, vanilla layers in a distinct, uplifting warmth.

Spicy and aromatic, cumin brings an edgy, intriguing contrast that stirs the senses.
About Sir Candle Man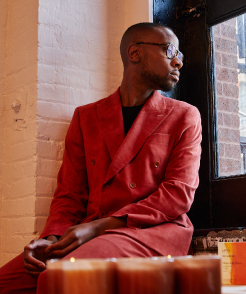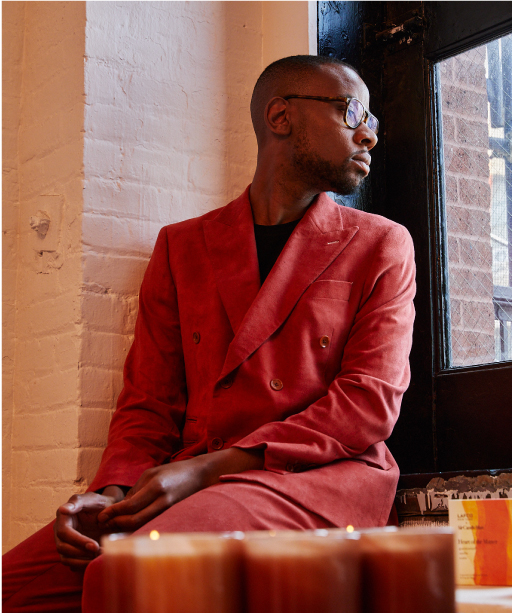 Lifestyle and home fragrance influencer Kudzi Chikumbu (@sircandleman on Instagram) has amassed an enthusiastic fan following for his witty candle education videos, openly sharing his scent-scaping secrets and lauding—with a contagious passion—the transformative role fragrance plays in his life.
Q&A with Sir Candle Man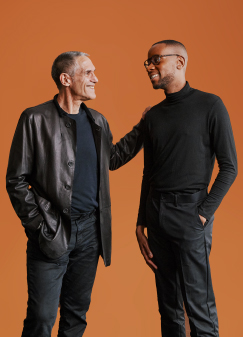 What inspired Heart of the Matter?
Years ago, I felt disconnected from the things I was passionate about, so I traded in my corporate boots for a chance to rediscover myself and heal. Heart of the Matter is an olfactive reflection of turning inward and unearthing your heart's truest desires.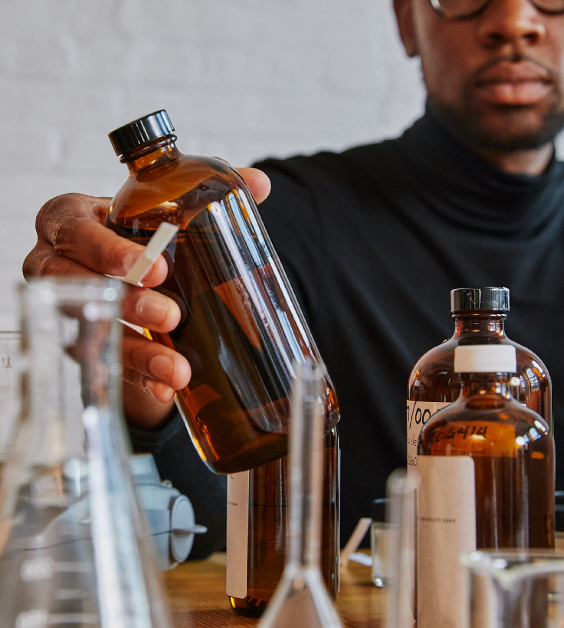 Fragrance is an experience. How would you describe this one?
Heart of the Matter smells like the best trip you've ever taken. Unique floral vanilla, grounding moss, rousing white amber, mysterious guaiacwood, and adventurous, powdery cumin evoke the sweet nostalgia of traveling alone, exploring markets filled with exotic perfumes and spices and finding inspiration in small moments.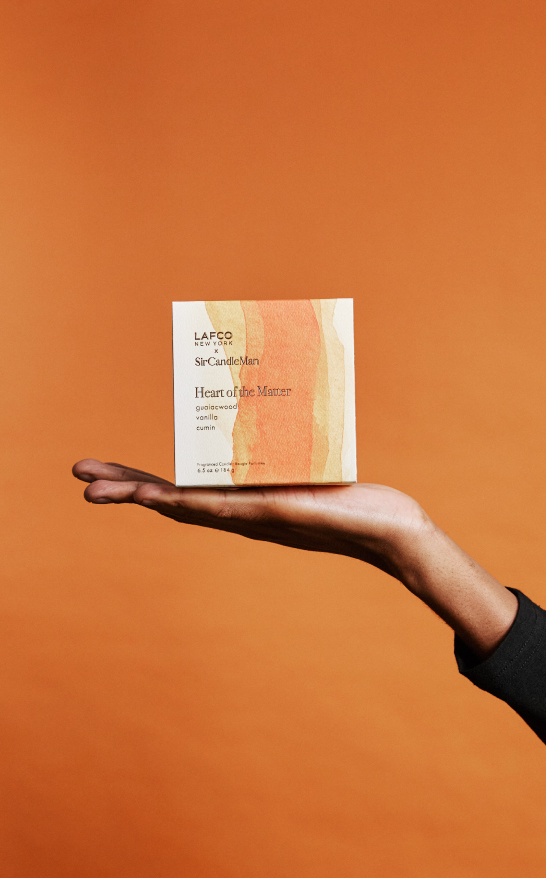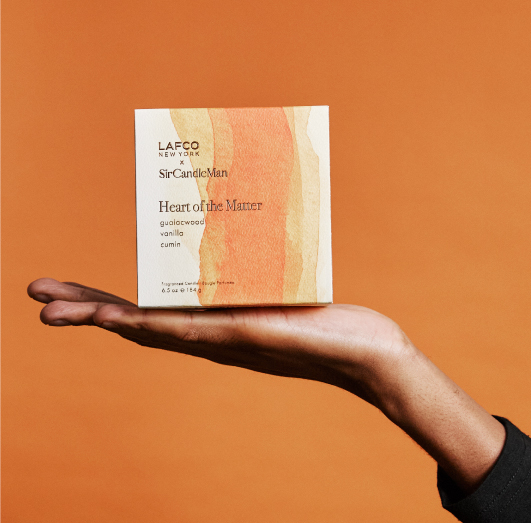 When and where can you enjoy Heart of the Matter?
Heart of the Matter is the perfect everyday candle. The specific combination of notes makes for a balanced woody and airy fragrance that is as centering as a deep exhale. Enjoy it while you meditate, when you're working or unwinding, or—if you're like me—as part of your self-care routine.